The Quest
Assist, help, automatise, working time tracking by an automatic computer usage report
Response: Work'iN MeMoRieS
Work'iN MeMoRieS is a monitoring cloud service,
a local software detect software and hard disk using,
save this computer activity in encrypted files, and synchronize data with web service.
WIM is a perfect automatic free time tracking software
your data are in your disk and in the cloud.
you can export your computer activity log file to csv format
Managers can track the computer progress of their team work time Very useful for proving your time to your bosses during teleworking, it is therefore a time software for teleworking, companies can thus follow all their employees in business as in telework
From the web service users can fill and complete their timesheets.
Software Secure Encryption gives secure web and local data.

You had with it a perfect working time measure on computer.
Click New or Spaces to activate your software and webspace
New : mac os x version - 2.04 - languages improvement
We are looking for large companies or governments to continue the development of file access monitoring, and the linux version
its high level of encryption and its real-time synchronization make it a powerful
counter-espionage software
when all the modules are developed
we remind you that we are looking for large companies or governments to develop the file access verification modules and the linux version
The Price : a Poverty Intelligence
Freeware for a local and web usage
And Accessible for those who can pay : 3 € by workstation and by month.
We follow an understanding billing charter.
Poor users can use a web account without pay, no cut, no condamnation.
For a POVERTY UnDerSTanDinG
So you can consider it as a FREEWARE
Work'iN MeMoRieS is indispensable for your billing, it increases in your average turnover up to 11% (*) because nothing is forgotten, but also improves human resources.
(*) From a study by l'American Payroll Association.
The Computer Usage Report
Data extracted by Work'iN MeMoRieS:
Software in use
Window title
The path and name of the created, modified, or deleted file
The number and timing of mouses clicks
The software only use data usefull to his work, and do not capt files contain and keyboard use.
May be, in the future, the keyboard use with a simple desactivated fonction will be introduce.
Tell your want, we done.


And With:
Export csv file of all days
Track your computer working time
Follow and manage progress of your team in real time
Keep secure memory of your computer usage
Prove the real working hours to your employees, customers or managers
Detect disorganizations: lost files, changes to remade, etc...
- Company Specific : Intranet/Web Server - Personal Security Key : - let a message -


Work'iN MeMoRieS WindoW: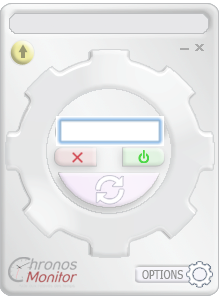 + More Details

Practicality :

With computer activities reports, users can complete their timing sheet with a great precision and assistance

Practicality automatism :

The software is customizable so that have no need to fill the timesheet, the time being filled automatically through filters complex, definable and customizable

Ergonomics :

The watcher is designed as a widget with transparency option for comfortable use.

Visibility :

With the continuous synchronization option supervisors can view what done their teams.

Hyper-configurability :

All functions and access the items or users are configurable.

Safety :

The supervisor determines rights for users.

Legal proof :

The data are encrypted and are not modified by the user. Thanks to its export function that encrypted source can therefore serve as legal evidence in case of conflict on the invoice the client or in case of conflict on working time with employee or the company.

in this case, this sofware is turn to victims enterprise, workforce, customers every aggrieved working time victim can prove time

Total Security:

The software provides visibility of the activity supervisor. Change to directories and files are monitored.

Management teams:

The supervisor can view the activity of his team positions in real time.

Personalization :

Offer lap can also analyze the work of your business software, software Sage Coala thus already analyzed by chronos it Simply send us your requirements analysis directly on the site or with our technical team. In addition, for large structures, a server dedicated is made ​​available by society and depending on the size and by region, the company can also choose a hosting provider: security, data persistence, economy, business...Customers can choose host freely according to its expectations. Similarly, the web service and the software can be customized as you wish, customization within our quality chart, users satisfaction.
Nice
Build as a widget with a transparency degree
Advanced
You can define automatic analysis filters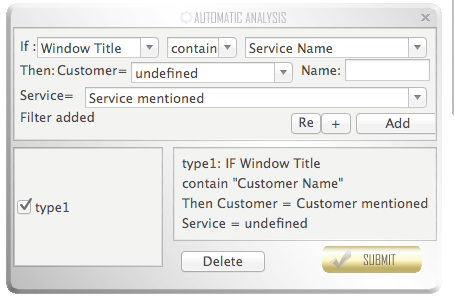 Powerfull
all clics are reported and you can know your tasks time in seconds

Practical
Follow working progress of your team in real time
Sure
computer usage keeped and synchronized in real time, anonymous activation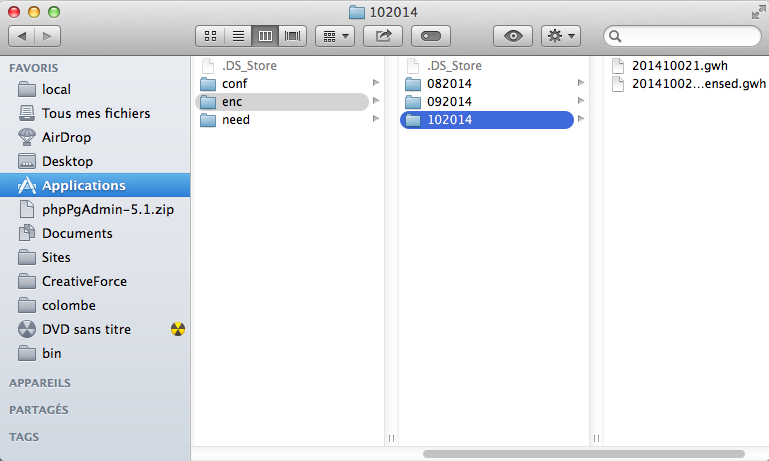 Easy
Just to select time and define customer or project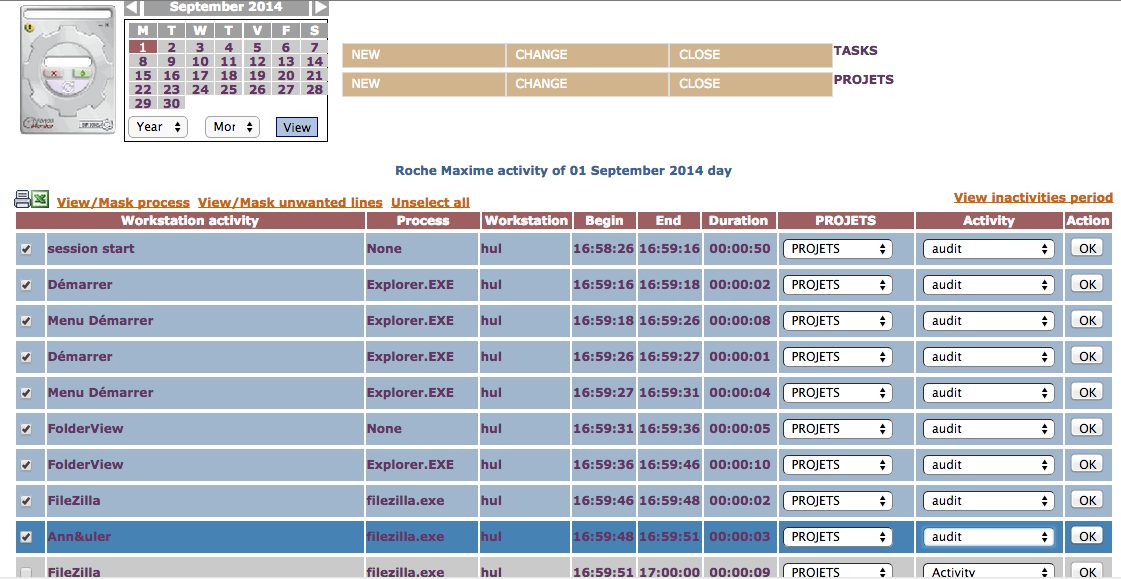 Free
no cut, no condamnation
International
Advanced Settings : languages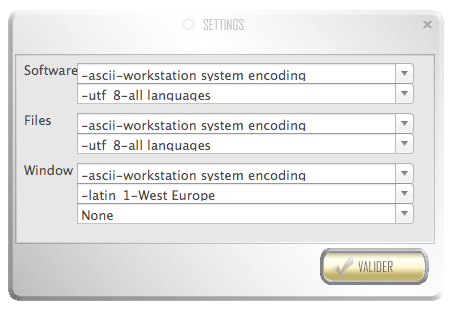 pc activity log activity log list of pc activities tracking software for pc facturation logiciel facturation logiciel ressources humaines gestion des temps feuille de temps logiciel rh temps de travail gestion du temps de travail logiciel gestion des temps-- le temps de travail suivi du temps de travail logiciel feuille de temps logiciel temps de travail suivi temps de travail chronométrage du temps de travail time tracking tracking time time tracking tool time tracking system working time tracker monitor computer activity time tracking program time tracking web time tracker software tracking billable hours real time tracking computer activity monitor windows time tracking software pc tracking software track work time windows time tracking windows time tracker time tracking windows monitoring computer activity time tracking app time tracking apps track work hours work time tracking time tracker windows -- work time tracker task time tracking easy time tracking software to monitor computer activity -- time tracking widget -- time tracking software -- how to monitor computer activity time tracker for windows -- time tracking app windows -- time tracking application windows